#MANIMONDAY: TOP 3 TRENDING NAIL LOOKS YOU MUST TRY
If you're a fashion and beauty enthusiast, then you know style and taste comes full circle. A cycle of revamping, recycling and elevating old looks to the trendy new ones we're currently obsessing over. Whether you're an explorative client or an amazing nail artist, these are my top 3 trending nail art looks you must try ASAP:
The Glass French: This look covers the base of the nail with any color and/or design of your choice, while leaving the tip completely crystal clear. *clutches pearls classily* (is that even a word?) This elevated look will turn any plain Jane french into a hypebae worthy instagramable post.
Isolated Chrome: The bane of my artistic existence, although very tedious and time consuming, it's always worth the painful squeeze (painful for us artists that is lol). This look takes chrome to a whole new level of creating isolated shapes and designs using only the reflective pigment.
Modern French: As a minimalist at heart, I've always loved a simple nail look and a classic french gives me tingles! But a classic french doesn't have to be boring at all, take it for a little test drive, add a little flare here and there, you might be surprised at what you and your artist can come up with!

SEE MORE LOOKS BELOW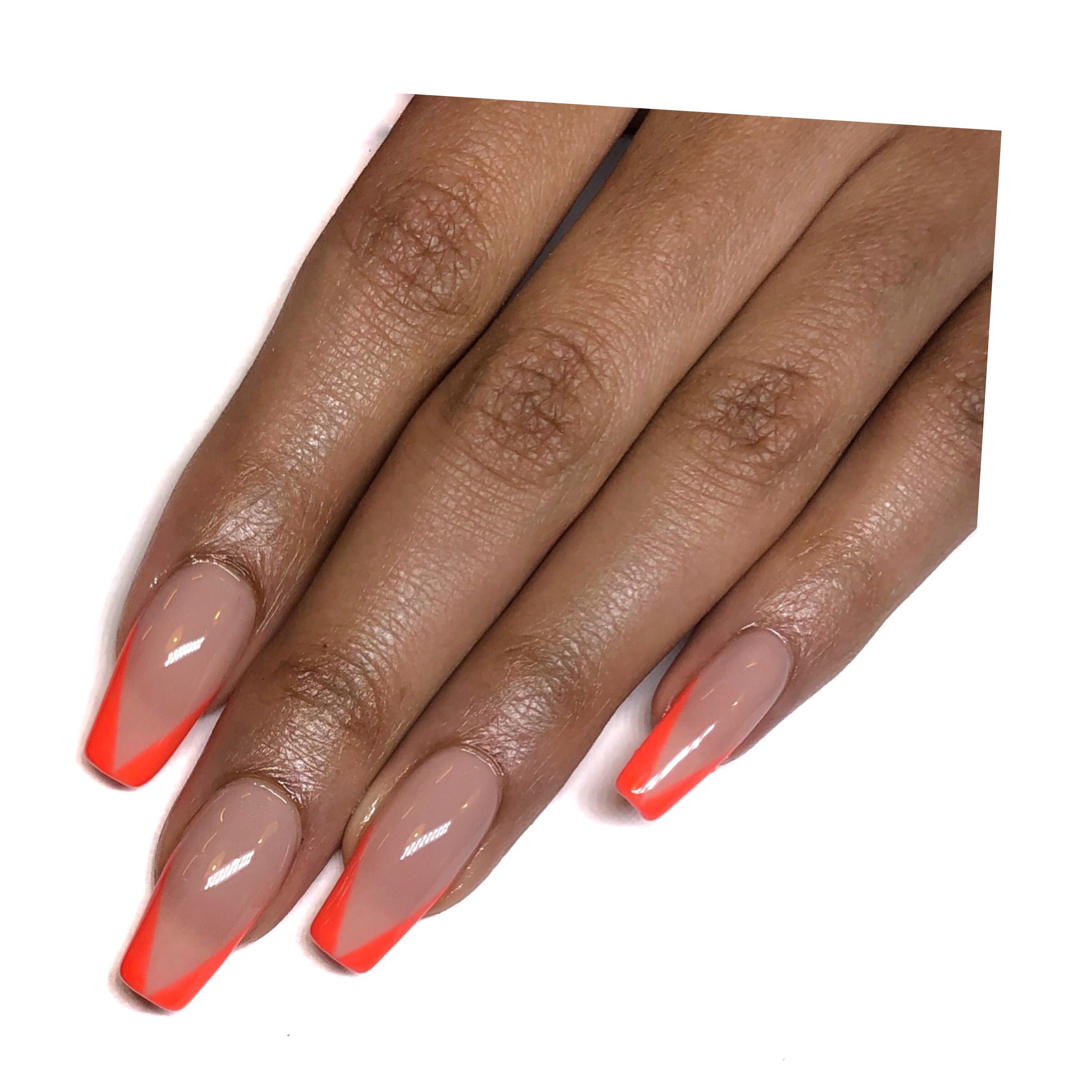 Waiter check please! *runs to nearest salon*
Which one of these trends will you conquer next?